We design, manufacture and distribute unique cables that connect
the analog output of a primary medical electronic device to
another device. This includes physiologic waveforms and alarm signals.
View and download a detailed list of our ZOLL MEDICAL connections.
Cables that Interconnect
Medical Devices
Shop Now
5 COMMON INTERCONNECT PROBLEMS SOLVED FOR YOU
Medical Accessories Since 1969
Maguire Enterprises, Inc. proudly designs and manufactures cable products for thousands of customers across the United States.
For nearly 50 years we've been selling our unique interconnect solutions directly to hospitals.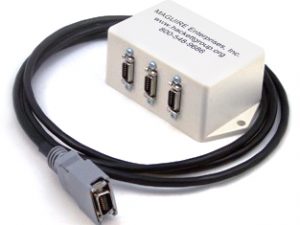 i cable ECG & IBP Multiplier. 14 pin MDR output of Draeger Siemens SC7000, SC8000, SC9000, Infinity Delta Series, Axiom Sensis, and M540 monitors adapted to be three parallel ECG and IBP outputs.  Allows simultaneous connection to defibrillator, balloon pump, ultrasound, pacer programmer, cardiac output or other connected physiologic monitors via 14 pin MDR interconnect cables.
REASONS WHY HOSPITALS TRUST US
MAKE A REQUEST
Need help to create efficient cabling connections?
Fill in the form – we'll make sure to get back to you as quick as it is possible!