~  Click any of the OEM logos below to view a list of related product solutions  ~
A

Trust MAGUIRE's 50 years of Health Technology Experience
to deliver reliable signal transfer in the following ways:
Interconnect/Sync Solutions: This line of products is used in the CVOR, Cath/EP Labs and Hybrid ORs; areas that routinely require ECG and IBP signal transfer  between physiologic monitoring devices.
Device Alarm Nurse Call Solutions: This line of products is routinely used in areas where the patient is connected to critical devices and physiologic monitors; equipment that must transfer audible alarms through to the central nurses station.
Anesthesia Monitors

Defibrillators

Balloon Pumps
Ultrasounds

Hemodynamic Devices

Patient Monitors
Ventilators

Infusion Pumps

Capnography Monitors
Patient Monitors

Patient Beds

Pulse Oximeters
Use our cables, adapter and multipliers to:
*Solve unique equipment combinations for slaved ECG & IBP connections between diverse manufactured devices.
*Multiply the analog output of a monitoring device and enable remote display onto numerous peripheral devices: 4 ECG and 2 Blood pressure waveforms provided.
*Adapt a device's patient input to accommodate the cables from other manufactured devices.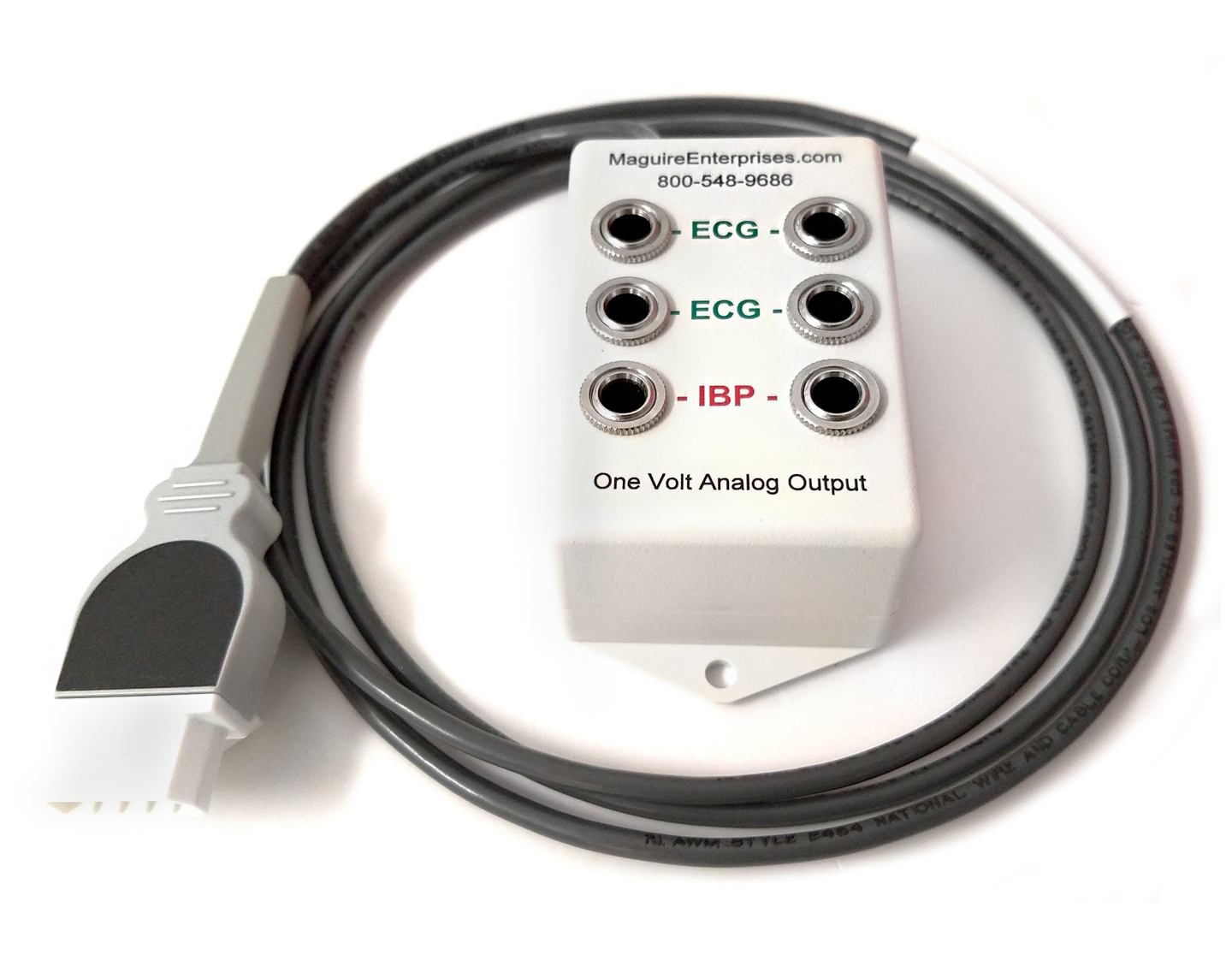 Use our cables, adapters and multipliers to:
* Transfer alarm signal from a critical device through the hospital's nurse call system via the headwall jack near the patient's bedside.
* Multiply a single alarm input at the headwall jack to accommodate multiple devices; turning the average room in a more intensive care unit.
* Allow audible alarms at the central nurses station to be promptly addressed by staff.